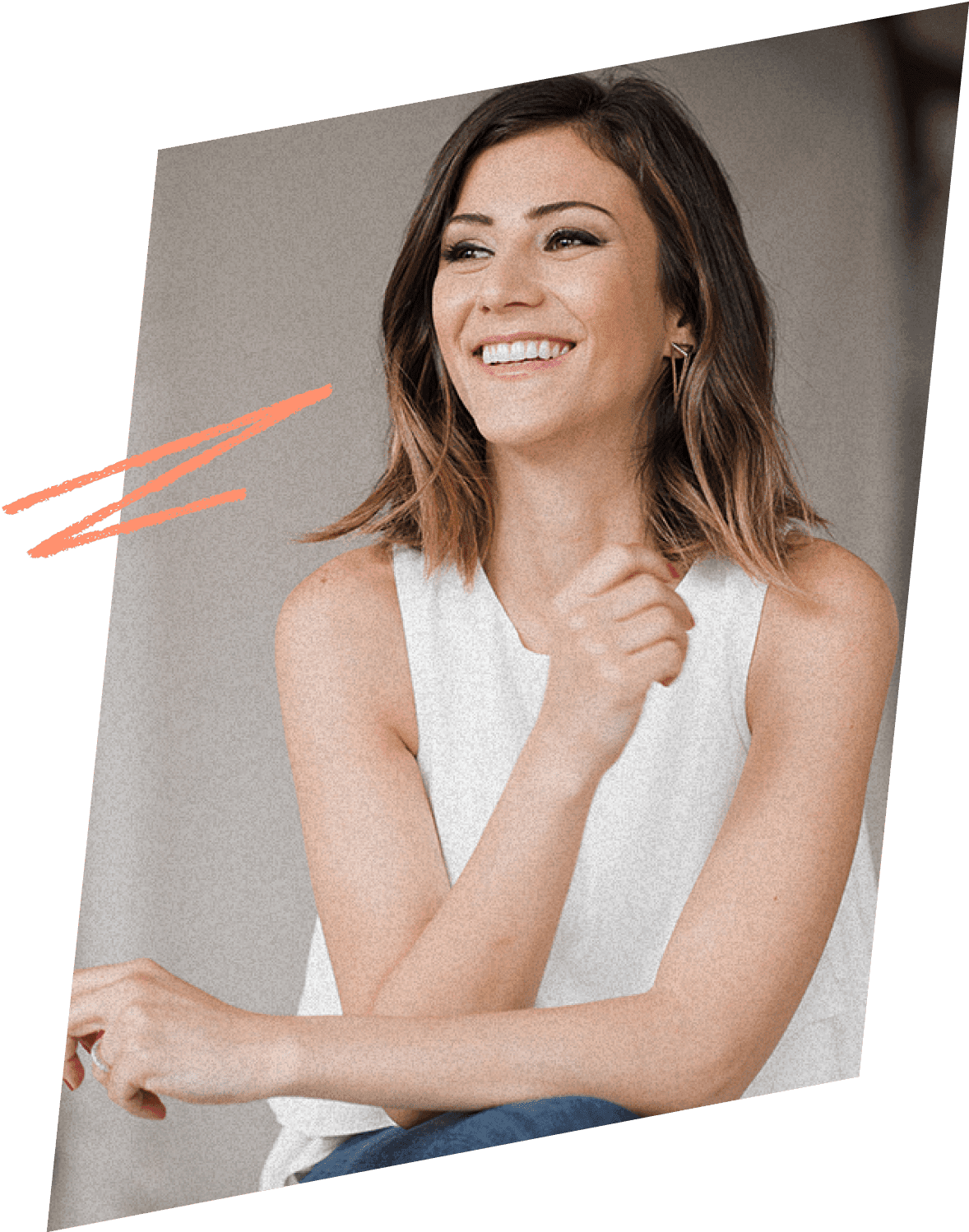 Noura Sakkijha
Co-Founder of Mejuri
Who They Are
So, who is Mejuri?
Founded by third generation jeweler Noura Sakkijha, Mejuri is a retailer reimagining fine jewelry and conscious consumption. Their products are made to live in, designed in-house, priced affordably, and sourced ethically. Noura started the brand with one goal in mind: to redefine fine jewelry as an everyday expression of self, and to encourage women to buy it "for their damn selves". Damn right.
Their Impact
How they're changing the world
The ethical jeweler
Mejuri crafts beautiful, accessible fine jewelry that is produced sustainably and ethically. Since day one, they've been dedicated to creating only the highest quality pieces, while maintaining strict standards for the conditions in which they're made. Mejuri takes the extra step of tracing each piece from mine to market, giving them complete control and transparency over the social and environmental impact of their supply chain.
The jewelry is made using sustainable materials, including responsibly sourced diamonds, AAA-grade gemstones, and 80% recycled gold. For Mejuri, it's not just about the end product, it's ensuring their entire production ecosystem — sourcing, manufacturing, and branding — mitigates our impact on the planet, supports and empowers our partners, and gives back to our communities. For us, that's pretty inspiring.
Democratizing luxury
Whereas most fine jewelry is created for special occasions, Mejuri pieces are meant to be worn and loved everyday. The brand's hallmark are stackable, layerable, and designed jewelry to elevate any outfit. These aren't pieces that hide behind vaults or elite storefronts and brokers. They're available online to everyone, and at prices far more accessible than typical fine jewelry. By cutting out any intermediaries to reduce the overall cost, Mejuri jewelry empowers customers to invest in and express themselves — no matter their taste, mood, or budget.
Why/How We Helped
Our partnership
We believe the best founders bring different lived experiences to their work. We know just how little funding goes to female entrepreneurs and were excited to support a founding team of mostly women. We signed on as a pre-seed investor at a time when many other investors struggled to see Noura's vision and didn't believe that a tech-enabled fine jewelry company would succeed (how wrong they were).
In 2019, three years after we started working together, Mejuri raised $23 million in Series B funding, while Noura was seven months pregnant with twin girls (seriously). It's been a sound investment. But we were equally — if not more — delighted to see this values-first leader and remarkable brand succeed. Noura's outlook is part of why this pioneering tech company has a team of over 70% women, and a big part of why we do what we do.
Incite was immensely helpful and impactful in the early days. Swati really helped us kickstart the fund-raising process and provided us access to her network, which made a huge difference for us. Most importantly, Incite believed and invested in Mejuri when so few female founded brands were given the opportunity at the time.
Noura Sakkijha
Founder & CEO