Rewriting the script: meet Lina & Lauren
INNOVATORS
Lina Hidalgo
Lauren Underwood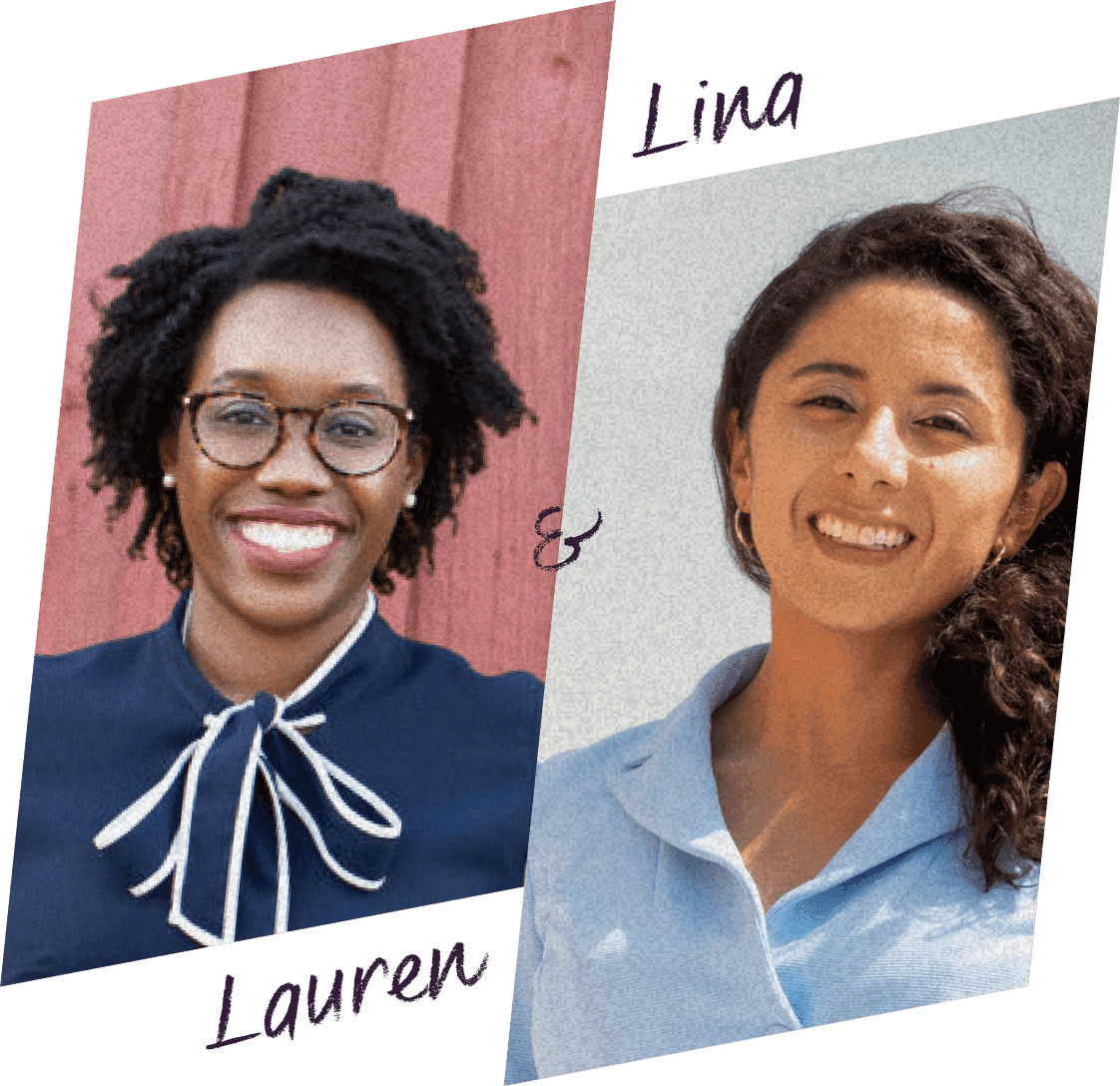 Lauren Underwood & Lina Hidalgo
U.S. Public servants
Who They Are
So, who are Lina Hidalgo and Lauren Underwood?
Lina is Harris County Judge and chief executive of the nation's third-largest county — in her own words, she's a "progressive, Texan, and a proud immigrant". Lauren is the Congresswoman representing Ilinois's 14th Federal district — a strong, bold, and visionary leader. Both Lina and Lauren represent a talented new generation of public servants across America that Incite has been lucky to support from the beginning.
Their Impact
How they're changing the world
We love supporting new generation public servants. They represent the future of leadership in America, and they bring innovative new perspectives and talents to civic life in America. New leaders like Judge Lina Hidalgo and Congresswoman Lauren Underwood.
Lina
Lina was recently re-elected to Harris County Judge, the Chief Executive of the county home to Houston and over five million people. Judge Hidalgo oversees a budget of over $5 billion which funds critical government services and infrastructure. She also serves as Harris County's Director of Emergency Management (and has overseen the response to floods, fires, winter storms, and the COVID 19 pandemic to boot).
When Lina was first elected in 2018, she became the first Democrat to run Harris County in thirty years. She replaced an incumbent who'd held the office with little competition for over a decade. During her tenure, Lina has championed a successful cash-bail reform in Harris County, increased access to the ballot box, worked to expand economic opportunity and so much more. 
Lauren
Lauren was recently re-elected to a third term in Congress for Illinois' 14th District — a suburban, exurban, and rural district in northern Illinois. She flipped this seat from red to blue in historic fashion in 2018, defeating a four-term Republican incumbent. And in 2020 she became the first Democrat ever to be re-elected in the district. In 2018, Congresswoman Underwood made history as the first person of color, first woman, and first millennial elected to represent her district.
When she was sworn into office in 2019, she became the youngest black woman to ever serve in Congress. And her voice in Congress has been an important one. Lauren has been a champion for health care rights and reproductive freedoms in the House, helping pass the American Rescue Plan that included her proposal to lower health-care premiums, passing legislation to support access to mental health services, being a leading advocate for reproductive rights, and many more accomplishments that cannot fit in this small blurb.
Why/How We Helped
Our partnership
Entering the Arena 
Both Lauren and Lina were participants in early Arena Summits in 2016 and 2017, where they expressed their early interest in running for office. Noticing their natural leadership abilities and talent for action, team Incite quickly became big fans of both, becoming early donors, supporters, and champions of their nascent campaigns. Throughout 2017 and 2018, we hosted fundraising events, helped find talent and hires for key campaign roles, organized voters, and much more. We simply did whatever we could to help them win.
Breaking new ground
Both Lauren and Lina were first elected to office in 2018 in historic fashion. Since then, we've supported each of their campaigns for office, and they continue to serve today. We believe Lauren and Lina, and other new generation leaders like them, represent a bright future for principled, get-things-done leadership in our democracy, and we're immensely proud to support them as they continue their journeys in American public service.
Swati was one of the fairy godmothers of my congressional campaign and now is a dear friend.
Lauren Underwood
Congresswoman