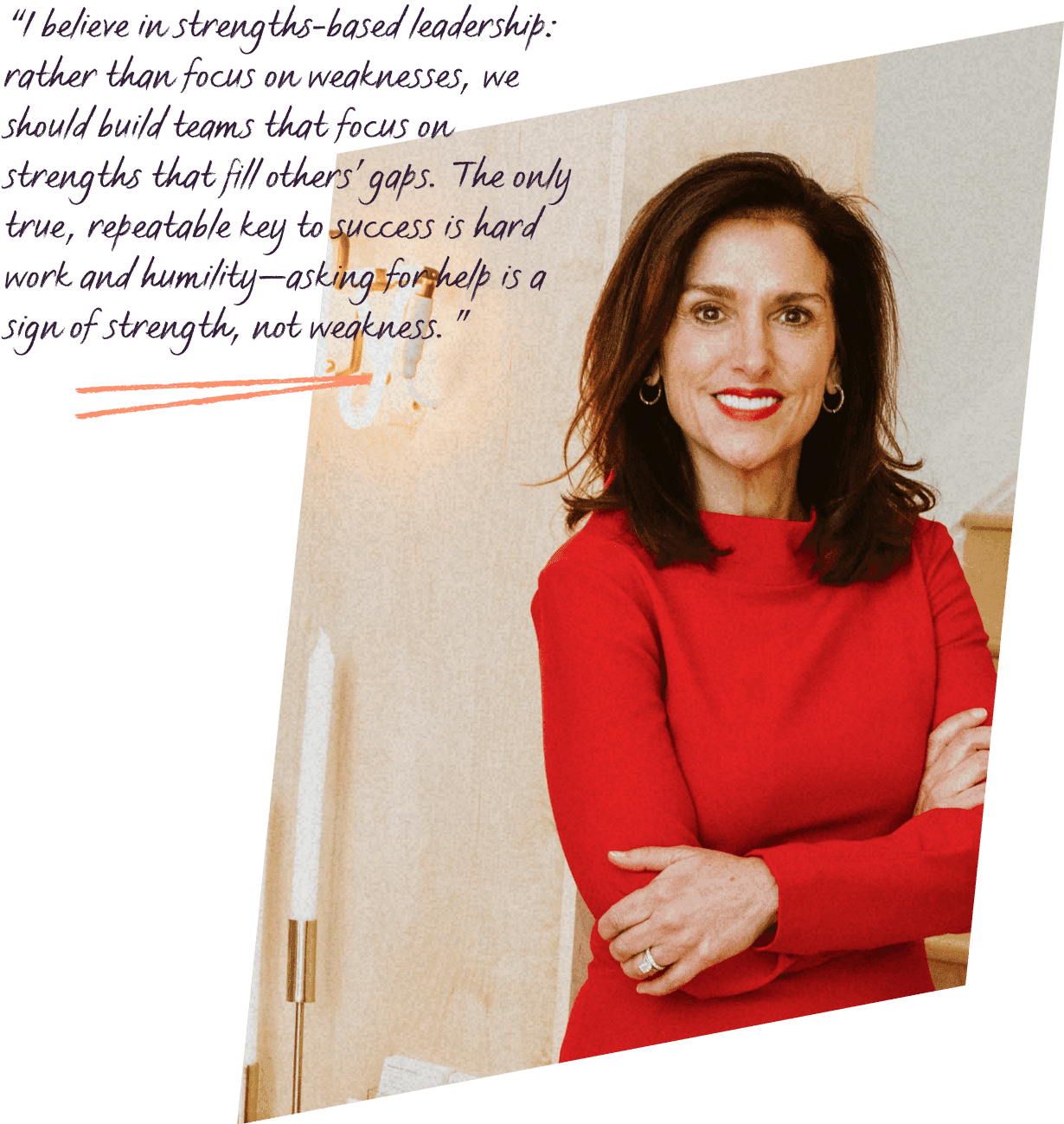 Gina Bartasi
Founder and CEO of Kindbody
Who They Are
So, who is Kindbody?
Kindbody was started with one very important mission – to help women navigate our broken health system. Founder Gina Bartasi started by creating a new generation of fertility care and wellness powered by convenient, welcoming and holistic clinics designed to deliver compassionate care. By offering IVF, egg freezing, wellness, and LGBTQ+ care with better outcomes in modern, tech-enabled clinics, the company is making modern care pathways accessible to all, whether out-of-pocket, through insurance, or as a direct employer plan.
Their Impact
How they're changing the world
Healthcare with a difference
Kindbody provides fertility and wellness services in modern, tech-enabled clinics across the country. With deep conviction that everyone should have access to convenient, affordable care, Gina and her team are leading the charge in changing the industry — for the better. With locations in states like Arkansas, Georgia, Michigan and Missouri, as well as the coasts, Kindbody is bringing their differentiated care model across the country to serve populations who need it most. 
Providing the best fertility benefit solution
Kindbody offers incredible solutions for companies looking to provide employees with best-in-class employee health and fertility benefits. Their integrated approach means better outcomes for patients. Offering world-class physicians, transparent pricing, and tech-enabled care management, Kindbody is the clear choice for employers. That's why Kindbody is the trusted fertility benefits provider for more than 100 employers, covering over 2.2 million lives and growing.
Why/How We Helped
Our partnership
Gina came to us with a proven track record. Her previous company, Progyny, went public in 2019 and now has a market cap of over $5B. Impressive, right? Gina told us she saw a unique opportunity to build a new type of health, fertility and family care system centered on a modern, accessible experience. We paid attention.
Not only did Gina have deep experience and category expertise, she was also deeply passionate about the problem from her first-hand experience as a fertility patient. We were thrilled to be among the first to make a significant early investment in Gina's vision for Kindbody, and joined an impressive early cap table made up of an all women cast.
The only true, repeatable key to success is hard work and humility. Asking for help is a sign of strength, not weakness.
Gina Bartasi
Founder & CEO