Where science meets nature
INNOVATORS
Shashank Samala
Noah McQueen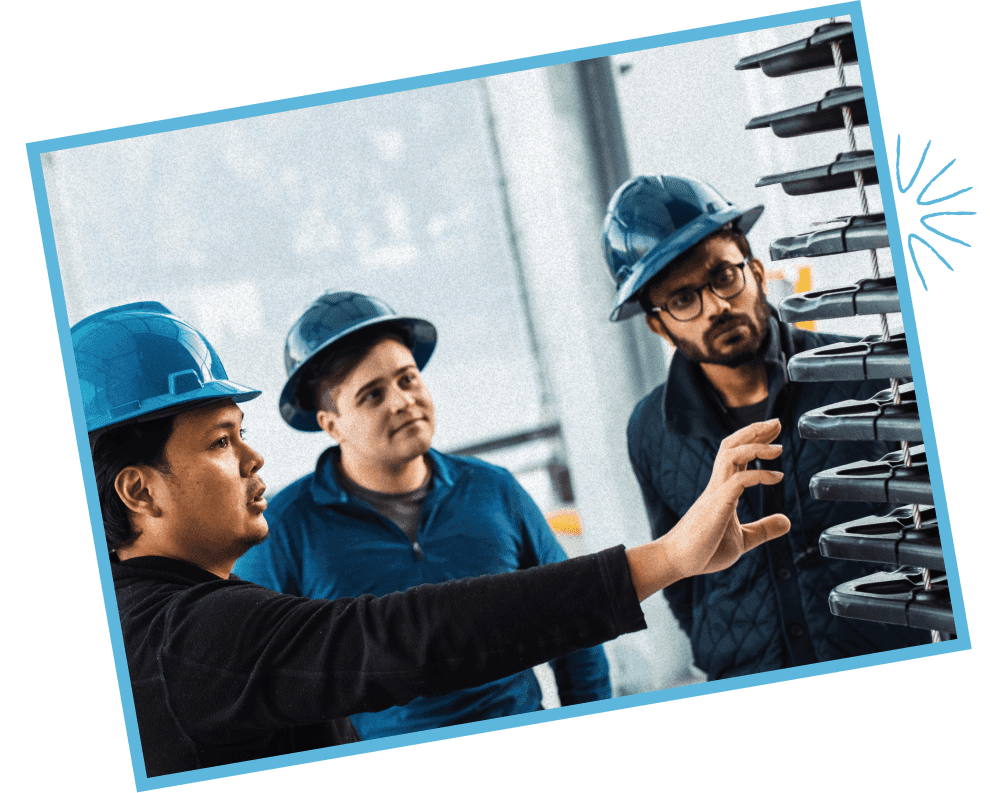 Shashank Samala
Co-Founder of Heirloom
Who They Are
So, who is Heirloom Carbon?
Heirloom is a tech company seeking to remove 1 billion tons of CO2 from the air by 2035. By engineering the most cost-effective, scalable Direct Air Capture system, founders Shashank and Noah are driving innovation and creating an entirely new industry to restore balance to our atmosphere. Impressive, we know.
Their Impact
How they're changing the world
A transformative approach
Heirloom's technology enhances the natural process of 'carbon mineralization', where minerals absorb CO2 from ambient air. Leveraging naturally occurring minerals, Heirloom is helping accelerate this process, absorbing CO2 from the atmosphere in days rather than years. This revolutionary approach goes beyond windfarms and solar panels to actively suck carbon out of the air. Building their technology around the principles of affordability, sustainability, and permanence, Heirloom's team has created something that's transformative, socially-conscious, and downright effective.
Working with tech leaders
Heirloom's founders Shashank and Noah work with tech leaders like Microsoft, Stripe, Shopify, and Klarna to deploy their technology, in turn helping these giants permanently remove their organization's emissions. Backed by some of the world's leading investors in climate tech, Heirloom leverages the power of technology to protect our planet and reverse the effects of climate change — forever.
Why/How We Helped
Our partnership
Supporting talented leaders over the long term is something we take special pride in at Incite. We first crossed paths with Shashank when he was leading the charge at Tempo Automation in 2015, a company Incite had invested in years prior. We knew from the get-go that, as a successful second time founder, he was a force to be reckoned with. He approached us with a new idea outside of his at-the-time wheelhouse but with a conviction to help solve one of our world's most pressing problems: carbon removal. We helped Shashank find his way to a one-year Carbon180 fellowship to develop the concept. 
When Shashank partnered with Noah McQueen, a leading researcher in Jennifer Wilcox's preeminent lab at the University of Pennsylvania, who had proposed in his PhD thesis the science behind Heirloom,  we knew the talent combination at the helm of Heirloom was going to be unstoppable. And so, we invested — early, often, and with big smiles on our faces.
It doesn't hurt that their idea, and the science behind it, makes for the world's most cost-effective Direct Air Capture solution.
Heirloom wouldn't even have existed if it wasn't for the early support and guidance I got from the Incite team in understanding and navigating the fledgling carbon removal industry. They were thought partners, they made connections, provided moral support — the whole nine yards.
Shashank Samala
Co-Founder & CEO