Disrupting the political landscape
Innovators
Ravi Gupta
Kate Catherall
Lauren Baer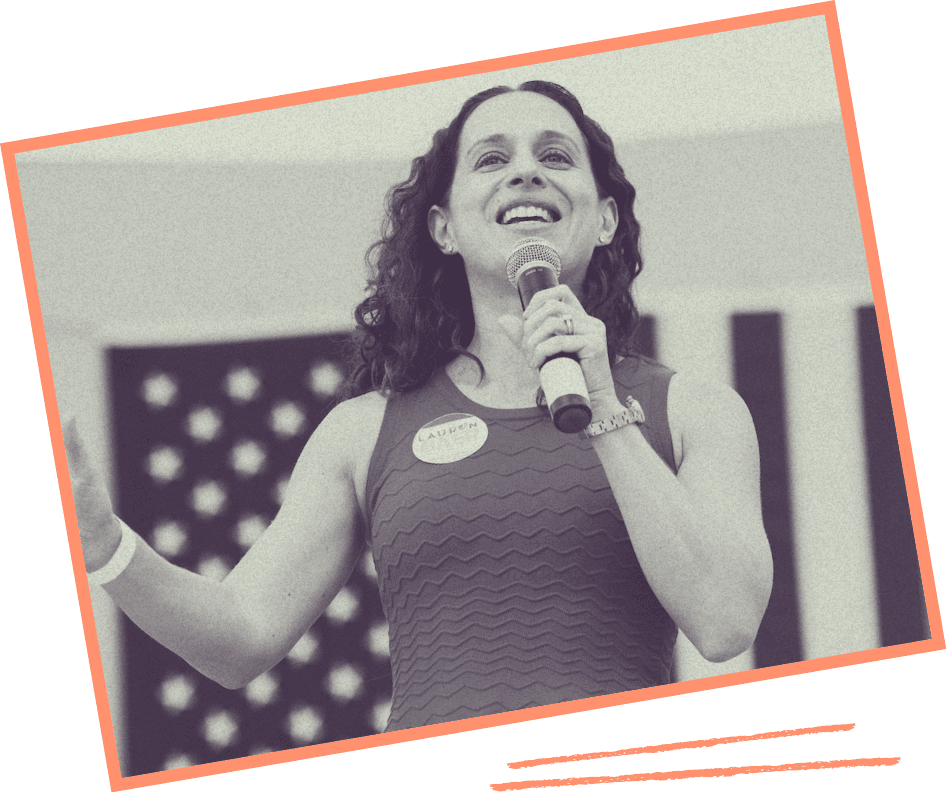 Lauren Baer
Executive Director of Arena
Who They Are
So, who is Arena?
Arena, co-founded by the team at Incite, convenes, trains, and supports the next generation of political candidates and campaign staff. Through a range of support channels, Arena empowers a new field of political leaders leading the work to change our democracy, for the better.
Their Impact
How they're changing the world
A force to be reckoned with
Arena started to create a pipeline of young, talented, and progressive leaders to shake up the status quo in politics. Since then, Arena has become a powerhouse: propelling 60+ new candidates to victory in races across the country, including key wins in the House of Representatives, the New York State Senate, and the Virginia House of Delegates. They've also trained over 6,500 people, at all levels of experience, through a staff training academy and other events, placing them in over 2,035 jobs on campaigns nationwide. Not bad.
Championing diversity
With a majority of graduates identifying as women and people of color, Arena is leading the charge in diversifying politics. With 67% of graduates receiving scholarships and Academies offered to both brand-new and experienced campaign staff,  Arena is becoming one of the most disruptive forces in the political arena. And let's face it: for too long, US politics has lacked leaders who reflect the diversity of our country. With a focus on infrastructural change, the team at Arena is reversing that worn-out rubbish.
Why/How We Helped
Our partnership
We incubated Arena from the earliest stages — when it was just an idea in an email in 2016.
With co-founders Ravi Gupta and Kate Catherall, Incite helped pull together a dream team to build this innovative new organization in American civic life. In addition to helping hire and build its first programs, Incite fueled Arena to take off with critical early funding. We funded early and often in the organization's first five years with general operating support. We also tapped into our extensive networks to bring in extra resources and expertise.  
Since 2019, Arena has trained over 6,500 campaign staff and volunteers, and helped dozens of new generation public servants enter the civic arena, many of whom are now nationally recognized rising stars. Now under the leadership of Lauren Baer, Arena has become a go-to resource for new candidates and campaigns at local, state and national levels.  Arena started as a breakthrough idea. And now it's a fully-fledged organization building a new generation of trailblazers.
The Arena is both an accelerator for social change and a sanctuary from the storm.